March is here and we have beer! If you are looking for St. Patrick's Day festivities and activities...you're in luck! 
Friday is not the only day to celebrate, there are enough events happening to fill your entire weekend.
ACTIVITIES
Friday, March 17, 2023, 9:00 AM - 4:00 PM 
The Montgomery Zoo and Mann Wildlife Learning Museum
2301 Coliseum Parkway
Montgomery, Alabama 36110
Come enjoy the sights and sounds of the Montgomery Zoo during a GREEN holiday!
Sip-n-Cycle Pedal Cruise 
It's a 90-minute BYOB cruise - take your own beverages and party along the banks of the Alabama River.  Each passenger can also buy $1 Jell-O shots from Red Bluff Bar at the Silos.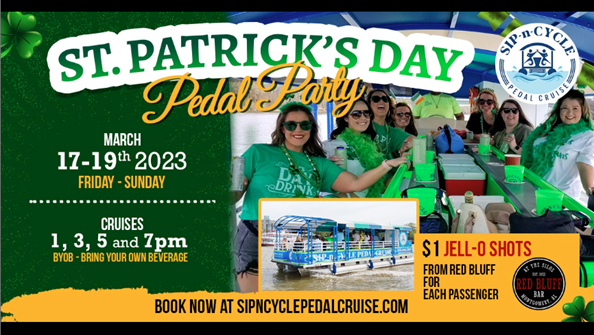 LIVE MUSIC
335 Coosa Street, Montgomery, AL, United States, Alabama
Red Bluff is painting the town green as it dusts off its riverfront patio to welcome in warmer days with a lineup to keep you shamrockin' and rollin' well after St. Patrick's Day!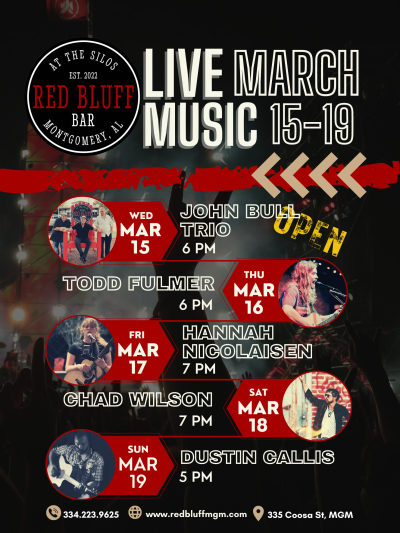 1801 Eddie Tullis Dr, Montgomery, AL 36117
Try your luck at Wind Creek Casino Montgomery and while you're there check out all the live music going.
(At Wind Creek Casino Montgomery on the 3rd floor)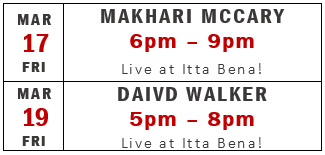 (At Wind Creek Casino Montgomery east of the hotel check-in)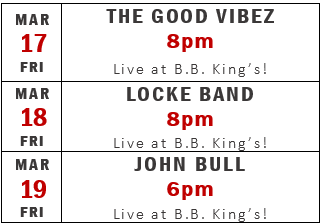 79 Commerce Street, Suite E Montgomery, AL 36104
We love to paddy, and so does Taste Too! Throw on something GREEN because the paddy starts at 7pm.


BAR SPECIALS AND CRAWLS
101A Tallapoosa St, Montgomery, AL 36104
Stop in for the classic combination – food and drinks. Lower Lounge will be offering a few seasonal brews (Irish of course!) and an Irish-inspired menu.
Seasonal Irish Beers– 
Harp Lager 
Cahaba Brewing Co. Traditional Irish Stout 
Tower Taproom is serving up a St. Patrick's Day oldie but goodie, Guinness an Irish stout.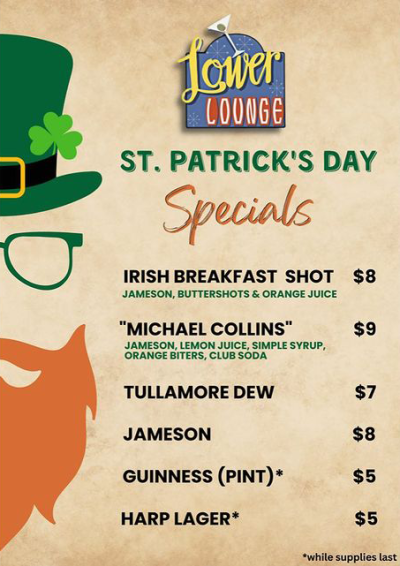 5015 Hampstead High St, Montgomery, AL 36117
Take a pitcher of green beer, it'll last longer! Grab a colorful pitcher to share with friends or an Irish stout on tap...Guinness, both will be served up on St. Patty's Day at The Tipping Point! Hang out awhile and listen to the Long Sleeve Pants Band and be ready to (sham)rock! Bring the kids too! They may even find a leprechaun lair and St. Pattie day giveaways on Tipping Point's emphasis green grass mound perfect for wearing out all that young energy! 
3 North Goldthwaite Street, Montgomery, AL, United States, Alabama
You don't need luck when Hilltop Public House is offering drink specials all night! Try one of the several Irish-themed beers on tap or a few unique cocktails. Shake your shamrocks to the local Irish folk band The Flanks while you enjoy Irish libations. The pot of gold at the end of this rainbow is Funky Forte will have food specials too!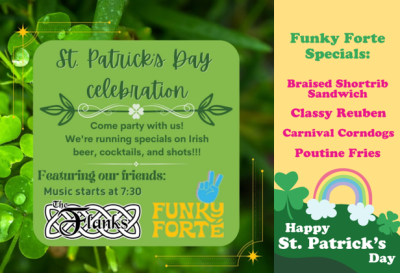 Downtown Pub Crawl
What better way to celebrate St. Patricks Day than with a pub crawl!
Join the Gathering of Eagles Foundation as they make their way from bar to bar in downtown Montgomery. If you are not a member of the Gathering of Eagles Foundation you are still welcome to use this list of downtown restaurants to create your own St. Patrick's Day bar Crawl. The bars listed are open to the general public.
Whether you spend your St. Patrick's Day having drinks with friends or being active and taking in springtime in the south, we hope we've helped you make the most of your holiday! Oh, and don't forget to wear your green or you may get pinched! If you attend any of these events, be sure to tag us @experiencemontgomery to possibly see yourself featured on our social!