These are a few of our favorite things...
for fall!
From mouthwatering flavors to entertainment and vibrant colors, we're sharing some of our favorite things to do during the fall this charming Southern city has to offer. Get ready as we dive deep into the heart of Montgomery's autumn magic. 
As the weather gets cooler, it's time to step outdoors and bask in the wonders of nature.  Whether you enjoy a picnic in the park or stroll through serene gardens, Montgomery has something for you this fall. Surround yourself with the vivid colors of autumn by exploring these charming and fascinating Montgomery attractions, which promise to provide the perfect backdrop for your outdoor adventure.
Blount Cultural Park: Spans 175 acres in Montgomery, offering a diversity of cultural and outdoor attractions. Within its expansive grounds, you'll find the Montgomery Museum of Fine Arts, the Alabama Shakespeare Festival, and the charming Hannah Daye Ridling Bark Park for your furry friends. With serene ponds, extensive walking trails, a natural amphitheater, and captivating scenery, the park is a haven for both art enthusiasts and nature lovers alike.

Montgomery Zoo: Discover daily wildlife adventures, family-friendly fun, and enriching educational experiences at the Montgomery Zoo and Mann Wildlife Learning Museum.

Jackson Lake Island: Explore the charming town of Specter, known for its starring role in the film "Big Fish." Here, you can visit friendly goats and enjoy a picturesque picnic.

Montgomery Botanical Gardens: This hidden gem invites visitors to explore its serene landscapes, offering nature walks and a tranquil meditation garden graced by the iconic Monkey Island. Its prime location ensures easy access for neighboring communities, commercial districts, and those traveling via the Interstate network. Discover the enduring charm of Oak Park.

The National Memorial for Peace and Justice: Positioned on a spacious six-acre expanse, this memorial is a poignant testament to the power of sculpture, art, and design. It was envisioned with the noble purpose of providing a solemn, thought-provoking space where individuals can come together and contemplate America's complex history of racial inequality.

Kick Back Ranch: This is the ultimate destination situated amidst the serene landscapes seamlessly blending relaxation, adventure, and a festive atmosphere. Discover a range of accommodations to suit every preferenc a wealth of amenities and recreational activities await. Enjoy tranquil lakes for fishing, picturesque hiking trails, and a rejuvenating swimming pool, ensuring that your days here are anything but dull.
Fall ushers in another eagerly anticipated season: football season. In the great state of Alabama, college football reigns supreme, and the excitement is palpable! Whether you pledge your allegiance to Alabama State University, Faulkner, Huntingdon, or any other team, there's no shortage of thrilling games to attend. So, put on your team colors, check your favorite squad's schedule, and secure your tickets for an unforgettable season of gridiron action!
Montgomery comes alive with an array of fall activities, ranging from popular live music and unique festivals to outdoor adventures. Here are a few highlights of the top upcoming events in Montgomery. Get ready to cross some things off your Montgomery fall bucket list with these fantastic options. 
Moonlight Movies: featuring Hocus Pocus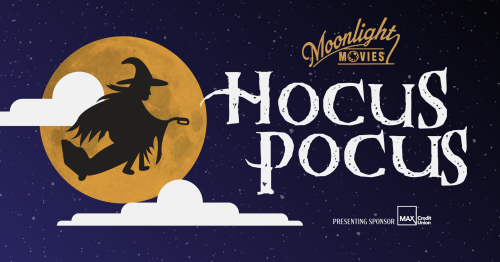 WHEN: Oct 5, 6:30 PM - 8:00 PM
WHERE: Shoppes at EastChase - Located adjacent to Pies & Pints
PRICE: Free
WHAT: For a spook-tacular evening under the stars on The Green, head over to the Shoppes at EastChase for Moonlight Movies. The feature film is the Halloween classic, Hocus Pocus. Don't forget to bring your lawn chairs and cozy blankets for a comfy viewing experience. Enjoy complimentary popcorn and Pies & Pints will be dishing out delicious pizza by the slice inside the restaurant.
Alabama National Fair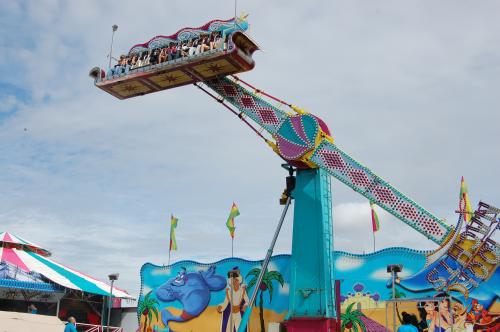 WHEN: Oct 6 - 15, Opens at 9 AM daily
WHERE: Garrett Coliseum 
PRICE: Early Bird admission only ticket $9.75 + fees
WHAT: The Alabama National Fair is a hub of excitement, with a wide array of activities, events, exhibits, and vendors, this fair offers something for everyone, no matter where you're from. 
AMAL WALKS ACROSS AMERICA: HOPE UNVEILED & SOME BROKEN THINGS CAN BE MENDED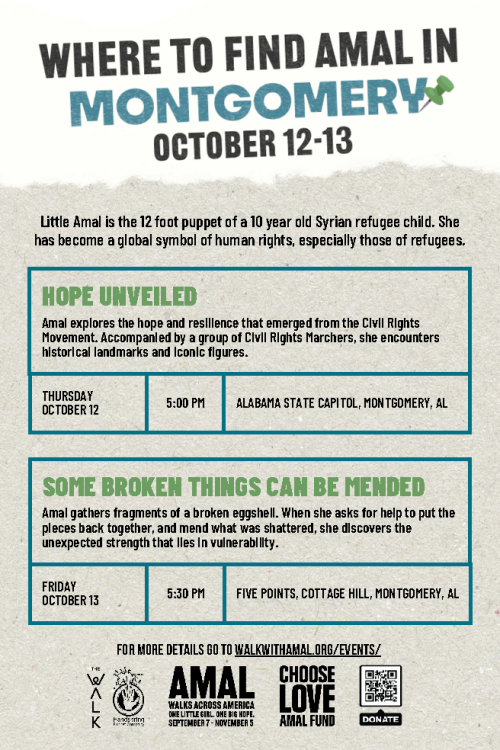 WHEN: Oct. 12, 5 PM & Oct. 13, 5:30 PM
WHERE: Oct .12 Alabama State Capitol and Oct. 13 Five Points Cottage Hill
PRICE: Free
WHAT: Amal's story is one of resilience and hope. As she carefully collects the fragments of a shattered eggshell, she embarks on a journey of unexpected strength through vulnerability. This incredible tale unfolds through an inspiring collaboration of heart and art in Montgomery.
12th Annual Riverwalk Wine Fest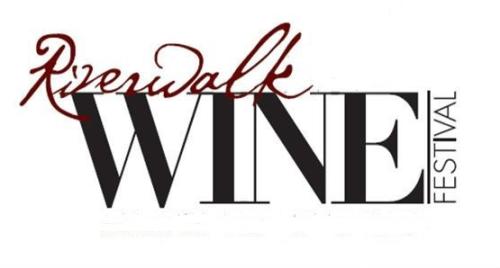 WHEN: Oct 13, 6 PM
WHERE: Union Station 
WHAT: At the Union Station Train Shed in Montgomery, wine enthusiasts can look forward to a diverse selection of over 100 wines from Alabama, across the nation, and around the world available for sampling.
2023 Glassner Autumn Challenge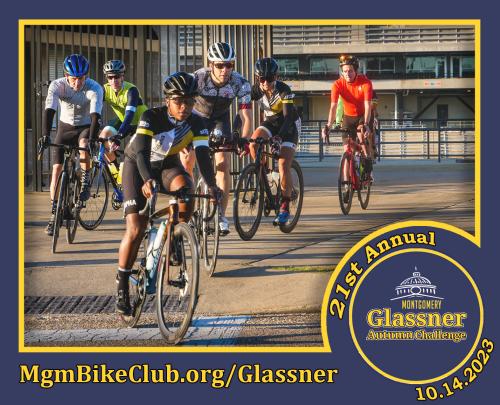 WHEN: Oct 14, 5:30 AM - 9 AM
WHERE: Alabama State University
PRICE: Registration Required
WHAT:  The 21st Annual Century Ride, is a heartfelt tribute to the memory of Dr. Jim Glassner, a true cycling enthusiast and cherished friend of central Alabama's cycling community. This extraordinary ride serves a noble cause, supporting essential initiatives such as the Montgomery Bike Club Cycling Safety Classes, Cycling Awareness Activities, and Bike Month. With seven captivating routes to choose from, there's something for every cyclist.
Haystack Festival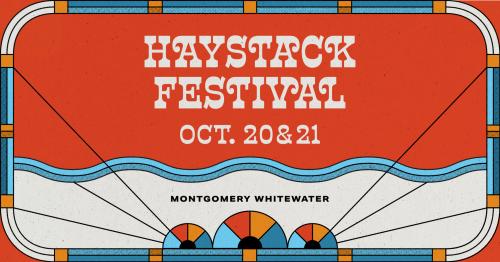 WHEN: Oct 20 & 21, 5 PM
WHERE: Montgomery Whitewater 
PRICE: Free
WHAT: Named after the exhilarating paddling term for big, obstacle-free waves, Haystack promises two nights of free live music, a range of outdoor activities for all ages, yoga sessions, Lil Tri kid's triathlon, and your little ones can have a blast in the Kid's Lot filled with lawn games, festival face painting, slacklines, a tie-dye station, and more! Don't miss the daily whitewater adventures available throughout the entire weekend. 
Harvest Jam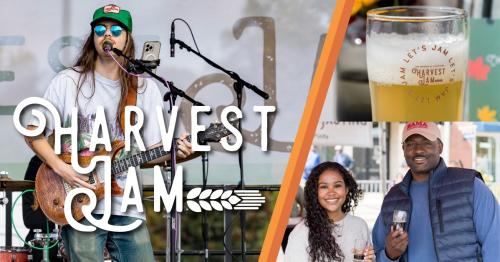 WHEN: Oct 28, 11 AM to 2 PM
WHERE: Shoppes at EastChase
PRICE: Free
WHAT: Harvest Jam promises an unforgettable experience, complete with live music, delectable local cuisine, and craft beer tastings. 
Frontier Day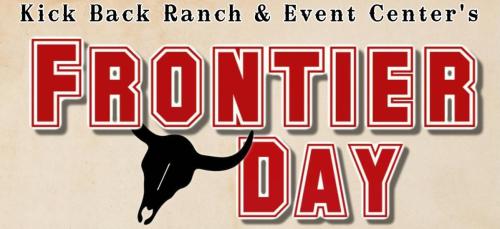 WHEN: Oct 28, 11 AM - 7 PM
WHERE: Kick Back Ranch
PRICE: $5 per person, kids under 3 Free
WHAT: Enjoy games, face painting, a petting zoo, and more. Satisfy your taste buds with delicious offerings from food trucks and discover unique treasures from local vendors. All karaoke superstars and live music lovers will get their fill of entertainment. Don't forget the highlight of the day – our Boot Walk at 4 PM.
Don't forget to read our other Fall blogs to uncover more of our seasonal favorites and discover the magic of fall in Montgomery! Be sure to subscribe to our What's COOL eNewsletter. It's the best way to stay in the know about all the exciting happenings in town.
Fall in Montgomery is bursting with vibrant colors, delicious flavors, and a lively atmosphere that can only mean one thing – it's time for the Fall…
Get ready to FALL in love with flavor! We've got the inside scoop on the best places serving up those cozy autumn vibes. From fall cocktails that'll warm…
These are a few of our favorite things... for fall! From mouthwatering flavors to entertainment and vibrant colors, we're sharing some of our favorite things to…